Up to this day, there is still a considerable number of people living in the Philippines that do not have access to reliable electricity. Being an archipelago, the Philippines is made up of more than 7,000 islands, most of which are home to people still using candles, kerosene lamps and expensive battery powered lanterns as their primary source of lighting.
In the hope of alleviating the situation of their countrymen, a group of Filipinos, led by
Engr Aisa Mijeno
, invented a lamp that runs on just one glass of water and two tablespoons of salt. The inventors say that the lamp, aptly called SALt, can work for up to eight hours, and has a lifespan of approximately six months. When used for less hours, the lamp can last up to more than a year.
SALt can also run on ocean water, which will be particularly beneficial to people living along the coastline.
The inventors explain that there are no materials or components inside the lamp that may cause fire accidents – in contrast with kerosene lamps and candles that are hazardous and risky to health. "SALt," explained the inventors, "uses the science behind the Galvanic cell, which is the basis for battery-making. It changes the electrolytes to a non-toxic, saline solution, making the entire process safe and harmless."

As an added feature, the lamp doubles up as an emergency charger for mobile phones. With the Philippines being the 3rd most disaster prone area in the world, it is highly essential for its residents to have a steady supply of food, drinking water, sustainable lighting and a stable means of communication during times of calamities.
Interacting with US President Barack Obama and Alibaba Founder Jack Ma
From the ripples that SALt had been organically creating in the islands of the Philippines, it created a huge wave in an international convention of world leaders.
During the recently concluded APEC Summit in the Philippines, Engr Mijeno had the privilege of sitting in the same plenary session as US President Obama and Chinese billionaire, Alibaba founder Jack Ma. Mijeno said that it was the White House who invited her to join the session, spurred by its interest to know more about SALt. "We received a call from the White House," said Engr Mijeno, "which at first we thought was a prank call." She said she was invited to the session to represent female entrepreneurs and to talk to President Obama about start-up ventures in the Philippines that the US government could support.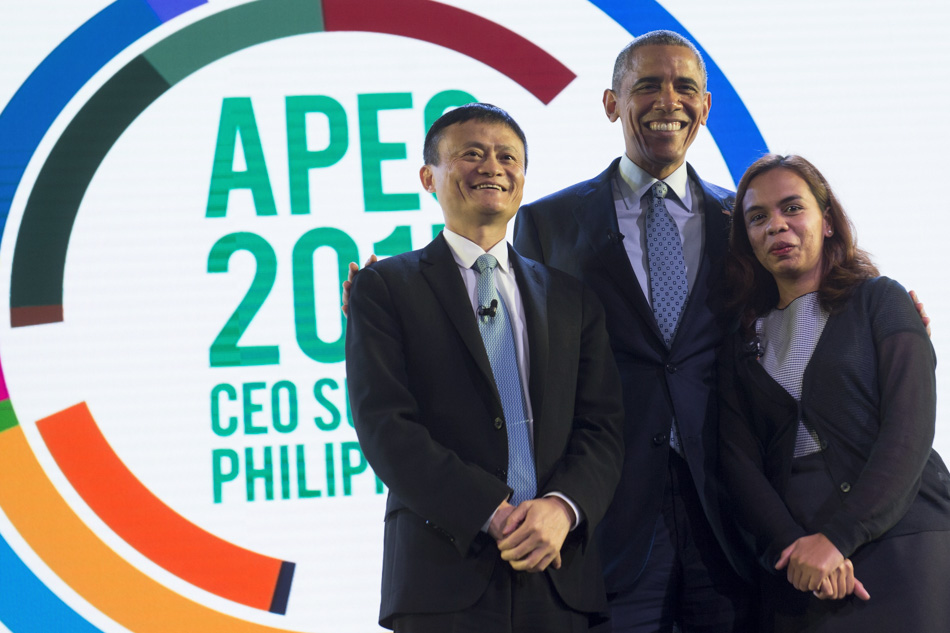 During the dialogue with Obama, Mijeno took the chance to solicit support from the US President. The SALt inventor also revealed that Jack Ma also offered assistance, not divulging any details.
For more information on the lamp, visit: http://www.salt.ph
End
PRESS INQUIRIES
Altaaqa Global
Tel: +971 56 1749505